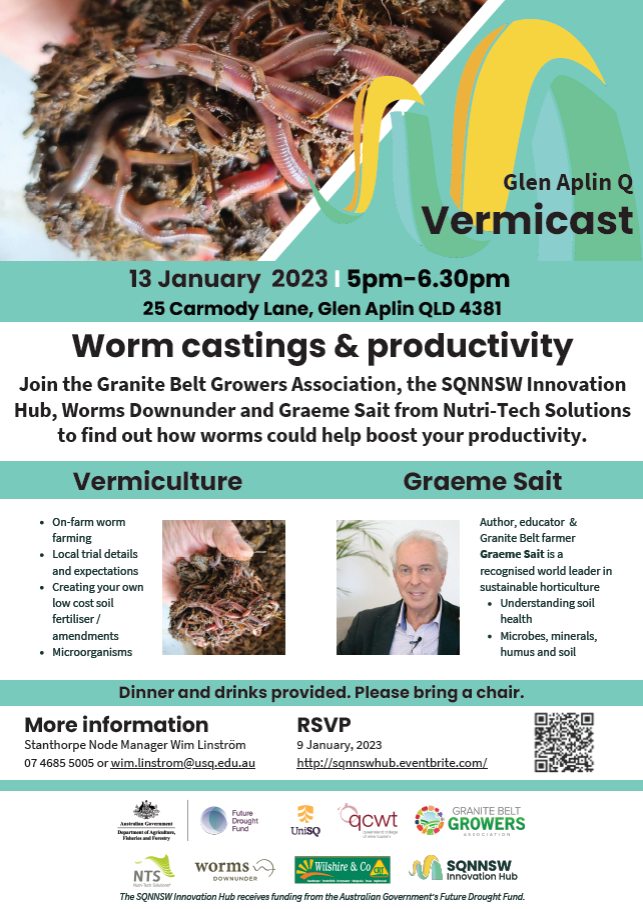 Best wishes for a wonderful Christmas,
Peter
Peter O'Reilly
Chairman – Granite Belt Wine Industry Sub-committee
Granite Belt Wine & Tourism Inc
0403 003456

www.granitebeltwinecountry.com.au
Sponsored by Southern Downs Regional Council
__________________________________________________________________
This email (including any attached files) is confidential and is
for the intended recipient(s) only. If you received this email by
mistake, please, as a courtesy, tell the sender, then delete this
email.
The views and opinions are the originator's and do not necessarily
reflect those of the University of Southern Queensland. Although
all reasonable precautions were taken to ensure that this email
contained no viruses at the time it was sent we accept no
liability for any losses arising from its receipt.
The University of Southern Queensland is a registered provider
of education with the Australian Government.
(CRICOS Institution Code QLD 00244B / NSW 02225M, TEQSA PRV12081)